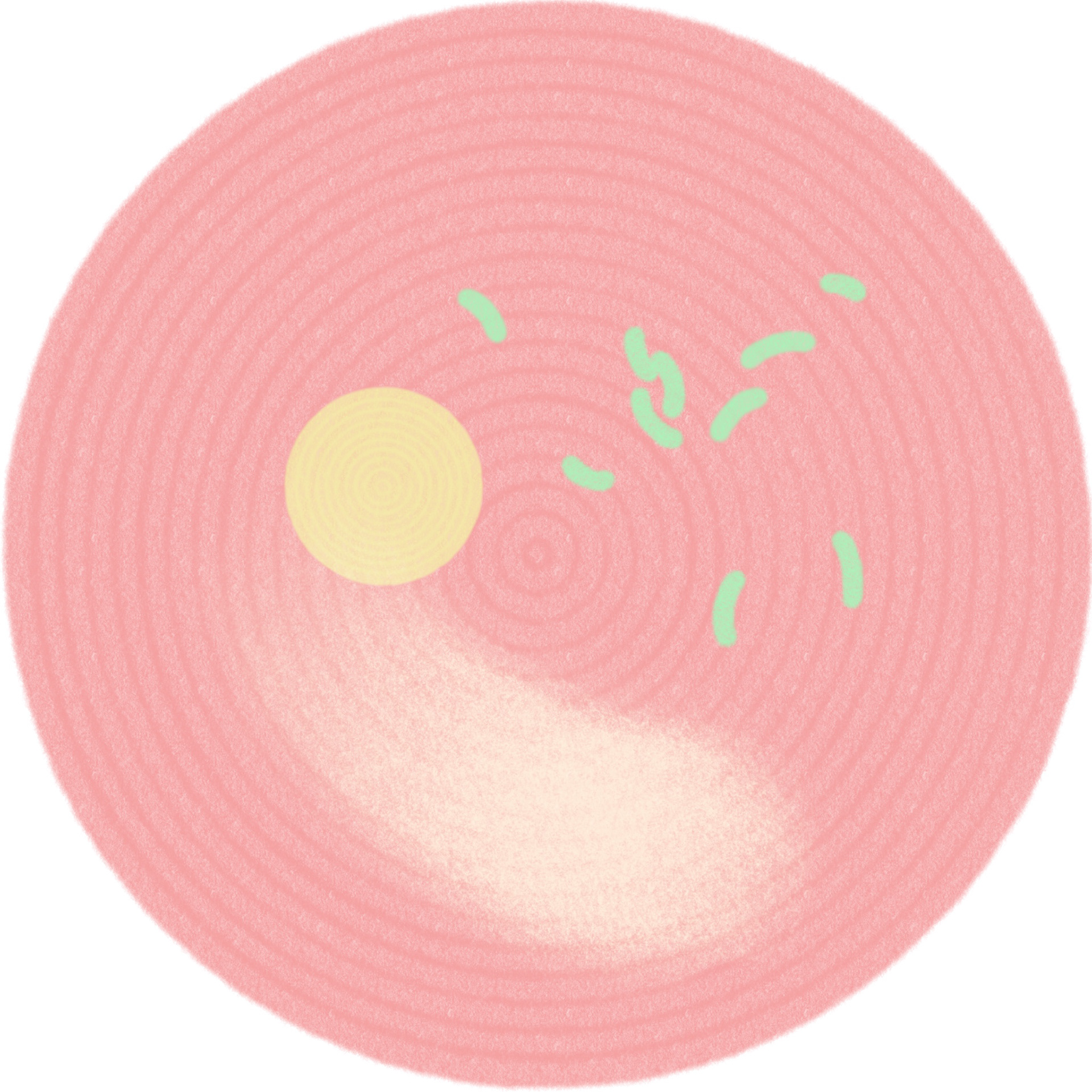 I am Daeun Jung, an illustrator and a painter who draws with people, rhythm, and the textures of daily life. I draw the rhythms rippled by everyday life in simple line drawings.
 Paintings are so honest that it's obvious if we lie. I started drawing my experiences and memories with the thought of drawing a picture that I can draw with sincerity, and the material that started from experience and memory naturally moved to the shape of my daily life. I began to observe the surroundings, and I could see the rhythm. Everything in the world has it's own texture, and the texture has been repeated to become a rhythm. I draw with the desire to share the movements surrounding us and the rhythms of the world with many people.
나의 작업은 일곱 번의 제주 여행에서 시작된다. 제주는 복잡한 서울을 벗어나 휴식을 찾기 위해 떠났던 곳이었다. 자연의 색은 늘 내게 힘을 주었다. 짧았던 휴식을 뒤로하고 서울로 돌아와 다시 바쁜 일상을 보내면서 나는 종종 그 짧은 쉼의 기억을 꺼내보곤 했다. 하지만 풍경은 점차 머릿속에서 편집되어 잔상만 남았고, 수없이 되뇌며 '말려진' 기억(Dried Memory)은 화폭에서 '
존재하지만 존재하지 않는 새로운 풍경(Fake Reality)
'
으로 재탄생되었다.
우리는 늘 여행할 수 없기 때문에 기록이 필요하다
. 나는 자연을 보며 느꼈던 풍경의 리듬과 결 그리고 공기의 움직임을 그린다. 그리고 그림 속에서 자연의 요소들은 상징화된 조형 혹은 추상적인 색으로 드러난다. 숨 가쁜 하루를 보내며 곧 증발될 휴식을 만끽하는 사람들. 나는 이 가짜 같은 찬란한 쉼의 순간을 그린다.
2021 -   
Seoul National University M.F.A in Oriental Painting
2014 - 2018   
Seoul National University B.F.A in Oriental Painting
사유와 휴식 / 갤러리카페 봄, Gwacheon
아트도산 시즌2 / Collabohouse Dosan, Seoul
갤러리스틸 신년 기획전 서로 다른 접점 / Gallery Still, Ansa

n
Busan International Art Fair 2020, New Wave / BEXCO Exhibition CenterⅡ, Busan
2019
ASYAAF / Asian Student and Young Artists Art Festival / DDP, Seoul
茶香滿堂XDaeun Jung展 / Seoul National University Tea place, Seoul
Degree show College of Fine Arts Seoul National University / SNU College of Fine Arts, Seoul
The 23rd Grand Calligraphy Exhibition of Korea / Seoul Arts Center Calligraphy Art Museum, Seoul
Camper Korea /
instagram illustration
Sabon Korea /
illustration
anusual Magazine /
10th Magazine 'XXXY' Cover illustration (2020 Oct)